---
 Resiliency Education Opportunities:
Life will bring all of us challenges. Extension Ashland County offers a series of classes to help participants learn about surviving these difficult times. We all have certain coping or resiliency qualities. The more developed these qualities are and the more we have the better we will 'bounce back' when times are tough. Contact Heidi Ungrodt at the Extension Ashland County Office to learn of current class offerings or to discuss new classes.
---
Successful Co-Parenting
Monday, June 1st from 4-7pm, online via Zoom
Monday, July 20th from 4-7pm, online via Zoom
Tuesday, September 15th from a9m-12noon, online via Zoom
Zoom classes – An internet connection, webcam, microphone and active participation are required to certify course completion.  Pre-registration required, after you register you will receive a link to join the class. The fee of $15.00 is to partially cover our costs for the program.
More details: https://ashland.extension.wisc.edu/2020/05/22/successful-co-parenting/
---
The University of Wisconsin-Madison Division of Extension can help you learn how to strengthen the relationships with both your grandchildren and your children.  Grandparent Brochure 2017
Supporting Grandparent Relationships – Educational Opportunities
The University of Wisconsin-Extension's Family Living Educators can offer any of the classes below for groups of five or more. Call us today, if you would like to schedule a class.
Grandparents As Co-Parents: This workshop can help grandparents learn skills to help minimize conflict and improve communication as they co-parent their grandchildren.
Building Strong Families: This four-session class helps families to identify their strengths and improve their relationships.
Using Technology to Support Families:We are often made aware of the dangers of technology, but this workshop helps us identify ways we can use technology to stay connected and support our relationships.
Parenting Refresher: Learn skills to refresh you parenting skills and improve your parenting. Call and we can tailor a parenting class for your group.
Grandparents Raising Grandchildren Newsletter Series: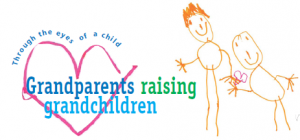 University of Wisconsin-Extension offers a free newsletter series for grandparents raising grandchildren.  This 10-part series is tailored specifically for grandparents raising young children (birth to age 8). The focus is on family relationships and child development rather than legal or financial issues.  Topics include: understanding children's behaviors, the importance of close relationships and open communication, and maintaining contact with parents.
---

---
This proven program brings parents and their youth ages 10-14 together in highly interactive sessions that improve parenting skills, build life skills in youth, and strengthen family bonds.
---
Parenthetical is the UW-Extension's website for parents of 10 to 16 year-old's.
On Parenthetical, colleagues teach cutting edge information on parenting and teen development.