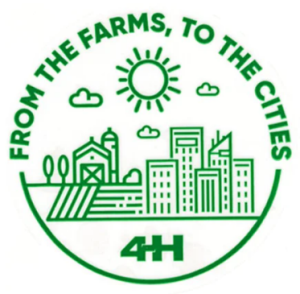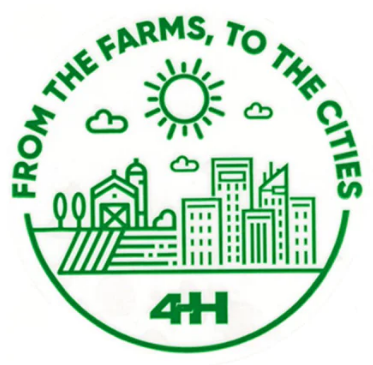 When you join 4-H, you are part of something big!
4-H is the nation's largest organization for youth development with over six million members, and more numbers than that when including 4-H around the world! Established in the early 1900s, 4-H focuses on project-based learning (PBL) to help youth thrive by exploring personal interests (or "sparks") and mastering new skills alongside supportive adult volunteers. The four H's in the name stand for Head, Heart, Hands, and Health, representing the different values that members pledge to serve. We are committed to providing youth with learning opportunities for life skills practice like problem solving, caring for others, generosity, making healthy choices, and more.
Most 4-H youth and the adults leaders get their start with a 4-H club. Clubs meet in accessible spaces so youth are supported wherever they are – schools, after school, libraries, etc. Our club members choose from 4-H projects that give real-life experiences allowing youth to understand how to do something and why it should be done. Youth 4-H members can attend camps, educational travels, workshops, and more! In all of these settings, youth have the chance to become leaders. In 4-H, youth voices are heard and encouraged.

Frequently Asked Questions (FAQ)
Organized 4-H Trips & Events
Local Opportunities – Coming Soon
Kate Wallner serves Ashland County as the 4-H Youth Development Educator

Kate Wallner serves Ashland County as the 4-H Youth Development Educator: to learn more about 4-H Youth Development Programming and the role Extension plays in Ashland County, send Kate an email at kate.wallner@wisc.edu or call 715-208-0664!
An EEO/AA employer, University of Wisconsin-Madison Division of Extension provides equal opportunities in employment and programming, including Title VI, Title IX, the Americans with Disabilities Act (ADA) and Section 504 of the Rehabilitation Act requirements. Discrimination on the basis of age, race, color, creed or religion, national origin, ancestry, gender, sexual orientation, marital or parental status, pregnancy, veterans' status, arrest or non-job or program related conviction record or qualified disability is prohibited. In accordance with federal law and its enacting regulations, any person with limited English proficiency (LEP) has the right to request and receive information related to Extension's educational programming and services in a language other than English. In order to receive assistance with interpretation and/or translation needs, or any other matter related to language access issues, please contact: oaic@extension.wisc.edu