Thank you to those who attended the 2023 4-H Achievement Celebration! We celebrated 4-H Members and honored two 4-H Seniors during the event Saturday November 11. Please enjoy the photos from the 2023 4-H Achievement Celebration!
---
Congratulations on all you have accomplished from Fall 2022-2023! Gather together for recognitions and awards, with optional activities beforehand! Each 4-H Member recieves a certificate, and Members, Leaders, and 4-H Friends with special awards are honored as well.
See the pages below for complete information! If you need assistance finding the building, or have any questions, don't hesitate to reach out to Kate at 715-208-0664.
When: Saturday November 11, 2023
Where: Sigurd Olsen Environmental Institute (SOEI)
Who: 4-H Members, Leaders, Families, and Friends!
HAVE A QUESTION?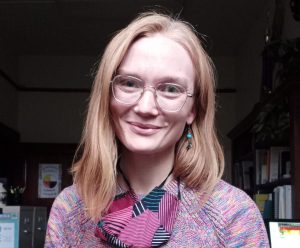 Kate Wallner serves Ashland County as the 4-H Youth Development Educator. To learn more about 4-H Youth Development programming and the role of Extension in Ashland County, send her an email (kate.wallner@wisc.edu) or call 715-208-0664! You can also share ideas through the short survey found here!